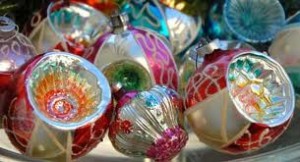 December has melted before my eyes  like an icy snowball in mid-July.  I guess that's the way it's going to be though. Time speeds up every year, so why not make the most of each moment (even the ones that aren't so great).
Tis the Season of memories and not all are good ones…
As we draw closer to Christmas, we may face disappointments and revisit  old ways of thinking. We may re-hash the ghosts of Christmas Past and that's bound to dredge up unwanted emotions. 
It's okay to have these feelings as long as we can pull ourselves out of them.  It's perfectly natural to revisit old memories and traditions but make a promise to yourself to start new traditions. As the years pass, you will replace some of the painful memories with new, happier ones.  It may not feel like it right now, especially if this is your first Christmas post divorce but trust me, you'll get there.
To make you smile today, I entertain you with my post divorce take on a holiday classic inspired by my first Christmas Eve spent alone;
Twas The Night Before Christmas
Twas the night before Christmas
And all through the house,  the only creatures  stirring
Were one sleepless divorcee, and one tiny mouse
The cookies were baked, the champagne was poured
Decorations were strewn on the floor
But no one was here for the pending storm,
the children were at their father's home
Shhh, through the quiet she hears
Her own heart-beat  tick-tock,
The clock strikes midnight
For better or for worse, she is alone tonight
So with glass in hand and cap on head
Just as she decides to head to bed, what should appear?
That tiny mouse
scurrying across her kitchen floor!
"Oh, well" she sighs,
sipping the last of her champagne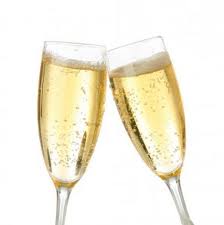 She could think of worse creatures to share Christmas Eve
a tiny mouse was no match for an ex-spouse
Besides, the dawn would break
And no longer would she wait
For Santa isn't coming,
  with a nod and a wink
She tip toes to bed, down the hallway that is bare
(except for the bit of tinsel she put there)
And just as she lies down to rest her head
she swore the mouse said, "It's been a long day"
Just before he squeaked away…
 Merry Christmas to all and to all a good night!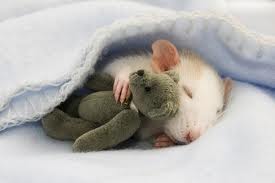 Sugarplums can still dance in your head…
I wish you all the joy Christmas can bring and though it may not feel like it right now, sugarplums can still dance in your head.  And if you're alone for the season, make plans that make you happy. Spend the day doing something nice for yourself. I guarantee  you'll enjoy it more than any obligatory Christmas event. The best tip anyone gave me, treat Christmas just like any other day on the calendar. This perspective will keep you from feeling disappointed. Make it all about you…
Christmas posts that may interest you;
My Almost Divorced 12 Days of Christmas
He Ruined Last Christmas, This Year I'm Reclaiming It and My Joy
Dear Santa This is What a Divorced Mom Needs For Christmas
This post has been updated, and was originally published here in December, 2012. And yes, I really did have a mouse in my house my first Christmas after divorce.
What are your plans for the Holiday season? How are you making new, happier memories?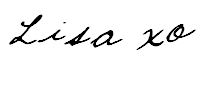 Know someone who would enjoy this post? Share it!
Related Posts: