As a follow up to Divorce Douchebags, I promised  Divorce Angels.  Where Divorce Douchebags makes us feel better about our own struggle with divorce, Divorce Angels are people who inspire us to be better.  If they can do it, why can't we? The Angels inspire us to get along better with our exes, negotiate politely, put our kids first, remain civil with our in-laws and still walk away with half our assets.  I didn't call them Angel for no reason.  Not everyone believes in Angels because they're usually too good to be true.  With that in mind, know that to get the whole thing right is no easy feat, especially when ironically, your ex is acting like a divorce douchebag.  However here are a few inspiring divorce angels for us to model ourselves after;
1. Katie Holmes– she's my number one because I'm in awe of her swift yet civil divorce from hollywood power house Tom Cruise.  The Scientology was a simultaneous powerhouse she had to divorce and she seemed to succeed in keeping herself safe while putting Suri first
2. Nicole Kidman– It was a number of years ago, that Tom Cruise (yup same guy) divorced Nicole but I'll never forget her interview on Oprah where she only had positive things to say about her ex.  I admire her remaining dignified during a time that she was hurting.
3. Maria Shriver– She really got a bum deal in the kind of husband Arnold turned out to be.  She made public appearances in spite of the humiliating circumstances, still holding her head high. Today, Arnie is promoting his biography and I can't help but think he may be capitalizing on his own scandal (did I mention he was one of the divorce douchebags?)
4 John Cougar Mellencamp – I had to include a man on my list.  His statement to the press regarding his divorce from wife of 18 years was how proud he was of the years they were together and the family they created together.  What a beautiful thing to say in concluding a marriage.
5. Jennifer Aniston – Her divorce from veteran actor Brad Pitt was all over the press.  She seemed to cope with the gossip and even bounce back for her 40th birthday celebration and photo shoot in Vanity Fair magazine. I give her credit here as she was set against Angelina Jolie by the press and hounded for years and in spite of that overcame it with dignity.
Who do you look up to when it comes to divorce?  Do you know a divorce Angel personally?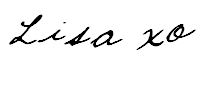 Know someone who would enjoy this post? Share it!
Related Posts: