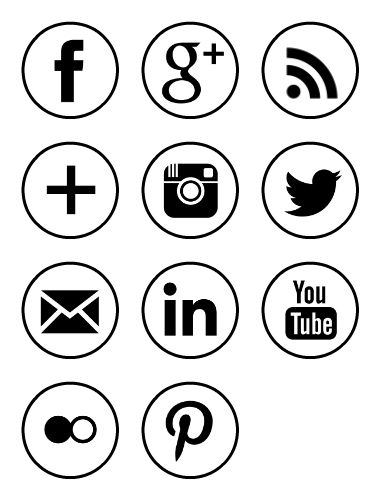 Hello Escapees, how many of you are on facebook? How many of you are on Twitter or Instagram? Yay, me too. I just love checking my social media feeds to see what my friends are up to.
It's a simple fact that social media is now a big part of our life. It's almost impossible to avoid. People actually wonder why you're not on facebook, for
example, rather than wondering why you are. There was a time (in the last decade) where being on facebook was the exception rather than the norm. There was no twitter. Hard to imagine our world without twitter!
Here's the thing though, if you're going through your divorce process right now, then you'll want to be careful about what you're sharing on any of these social media platforms. Why? Because once lawyers are involved, they can scour your social media looking for any incriminating evidence. For example, you're negotiating spousal support but you're posting photos of your new Christian Loubitain shoes on your facebook and instagram profiles. Without realizing it you're sending conflicting messages when it comes to your divorce. You might as well come right out and say I require spousal support/alimony but I also have enough disposable income to blow on my shoe collection. Um, no. Loubitain's are not a necessity.
That's just the tip of the iceberg though. Say, you're heading down the dark and winding road of a custody battle and you're really frustrated with your ex and his B.S., you begin venting on your face book page because your friends understand and you need some support. Oops. No, just don't do it. Keep your frustration and anger, which are totally normal emotions during a divorce, for your therapist or best friend that you see IN PERSON. Or there's always the old fashioned option of writing in a journal.
You're probably thinking Wowa, who are you to tell me this? Don't you blog and write about your divorce? So, doesn't that make you a hypocrite?
Well, not exactly. Hear me out. My divorce was almost finalized before I published my book and began my blog. In fact, it was seven years after my initial separation. As well, although I share personal stories here, they're always with the objective to help others. So, rather than sit here on my platform and bitch about my ex, I hope I'm sharing with the aim to help others rise. That means learning from my mistakes which of course, I've made many.
Getting back to your social media. The main purpose for most non-bloggers and non-writers is to have a personal online social interaction. That means you're not writing status updates for any reason other than the pure entertainment and social interaction it provides. That's where you can get into some murky water during divorce.
Keep the following tips in mind to prevent a divorce legal disaster.
10 Tips for maintaining innocent social media accounts during divorce
-Ensure your privacy controls are always updated and turned on
-Keep your ex out of your status updates
-Keep your children out of your status updates (seriously)
-Find a private divorce support group on facebook. Check out this one Divorced Moms On A Mission. By the way, these groups ensure privacy however, that's not to say it could be breached at some time, therefore still temper your comments and updates.
-Save your deepest, darkest divorce challenges for the therapist
-Try self therapy-make your own videos with your webcam and talk to the camera as though it were a good friend. Let it all out. This is not for anyone to see but you. You can play back and watch anytime and you'll be surprised at not only your progress but some of the valuable information you're recording. The best part? It remains completely private. Just you and the camera.
-Avoid facebook creeping on your ex's new life-that won't help anyone, least of all you.
-Check out divorce support forums on sites like Woman's Divorce or the Divorce Support Forum
-Spend more time with people in the flesh and less time with virtual facebook friends
-If you're unsure about an update you're about to post, ask yourself, why am I posting this?
-If you're going to start a blog at the beginning of your divorce legal action, remain anonymous.
If you follow these guidelines while in the divorce process, you will remain untouchable when it comes to your ex's lawyer. The last thing you want is some random photo or status update to jeopardize your alimony or child custody dispute. Those are far too serious matters, so keep them out of your personal social media feed.
Once your divorce is final, then to hell with these rules. Write and say whatever the hell you want. It's your life. Get those Loubitains…
Thoughts?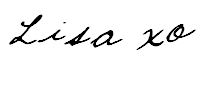 Know someone who would enjoy this post? Share it!
Related Posts: