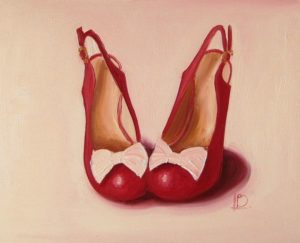 The other day I browsed in a local shoe store after my yoga class. The owner has a unique collection of shoes, boots, sandals and hats. Even so, I hadn't found my sole mates there, (hehe) until that day.
I was bullied into buying a pair of shoes.
Actually? True story. I walked out of that store with a pair of Mary-Jane's. I love a Mary-Jane shoe but hear me out. I had zero intention of buying anything that day. I just wanted to have a browse.
Why does this matter to me or to you? I'm a big girl who controls her own destiny. I can take or leave whatever I want, including shoes. It's my own fault for caving to the temptation. Or is that really true…at least that's what I was wondering when I left that store, a new pair of shoes in hand.
Ultimately, I learned a valuable lesson about myself and it's one that's worth sharing here. As you likely experienced going through a divorce, the person you used to be isn't the person you've become. You're stronger, more confident and most of all, don't let anyone walk all over you. Incidentally, I've written about this very topic in the early years of this blog—therefore, of all people, I should walk the talk. But, alas…I did not.
Here's the situation: while I was the only one in the store and at the sales lady's insistence at the shoe's comfort, she had me persuaded to try on a pair. Then another pair because you can't just try one pair of shoes on, am I right?
So, away I go into shoe-land, trying this and that pair on. Before I know it, an awkward scenario has ensued. She was determined to sell a pair of shoes and I was apparently not as determined to keep my wallet in my purse.
As I looked in the mirror at my one foot adorned with a funky heeled shoe (does not pair well with a yoga pant), the sales lady told me "Women of a certain age don't wear heels." What?! Lady, don't lump me in with your old lady crowd! Then after I hesitated over the color indicating maybe black or brown would be more appropriate she says this: "You're conservative, is what you're telling everyone."
Excuse me?
I never said anything like that. I told you I wasn't sure I loved the shoe on my foot. That's hardly a self description of conservative style.
Apparently, I was an old lady, afraid to wear a high heel who wants to announce to the world that I'm conservative in my style choices.
Suddenly, I felt insecure and I had something to prove. So, naturally, I chose the red pair of Mary-Jane's (yes, red). In my defense they were super comfortable and made in Denmark. That part had me convinced that they would last forever like a true sole mate.
It didn't quite end there though.
When the owner (of course she was the owner, a sales person with zero vested interest in the store would not have been up to these bullying sales tricks) rung up my reluctant purchase, she then announced the total at an astronomical amount that made my heart race and my throat tighten.
"Pardon, me?" I said.
She repeated the absurd number. I asked, with a frown "I thought they were $1__.__?"
"Oh, yes that's right. I thought you wanted the brown pair, too." she said with a look of utter surprise and not so innocent confusion.
So, not only did I feel I had to buy something to prove this lady wrong but I almost had to double my money.
I drew the line though. Instead I smiled, shook my head and got my credit card out to pay for one pair of red shoes. One pair!
I walked out feeling manipulated and coerced. Or was I just weak and not strong enough to stand up to this lady? It kind of reminded me of being at summer horse camp as a child. The older girls convinced me to ride with them instead of my friends, so that I could ride a 'better horse'.  My horse was a dud and I certainly would have had more fun with my friends.
Dammit, why must I let people walk all over me? After all I've been through and all I've learned about people's motivations, using me for their own purposes—I let the shoe store lady bully me. I was upset for a while because it made me question my own inner strength, and my lack of ability to call people out on their B.S.  After all, I want to be the kind of woman who calls people out on their bullshit when they're bullshitting me, not later.
After wearing the shoes which admittedly are very comfortable and stylish, I have forgiven myself. I've also learned a valuable lesson; manipulation and bullying can happen anytime by anyone—stay steadfast in your confidence to stand up to these types of personalities. Although we grow and learn to be stronger during our divorce, we also have minor set backs. Nevertheless, I have vowed to not return to that shoe store.
Have you been recently taken advantage of, manipulated or feel set back from your progression to self confidence? Hit the comments.
image credit: Art image by Linda Boucher.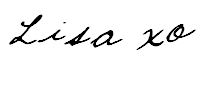 Know someone who would enjoy this post? Share it!
Related Posts: