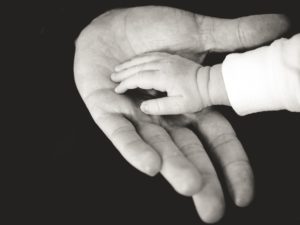 Actually, it's a viewer question. This is one of several contacts I receive after someone watches my youtube video on parental alienation. The comments keep coming over there and some of them quite negative. I've had to delete a few and guess which gender? Male. Now, I do not man bash because I love men. However, what is it about the few that want to make everything into "my ex-wife is a total b****h.." and "only the women are guilty of …." fill in the blank.
It infuriates me no end. Some of them comment without watching the video, I'm convinced. They accuse me of blaming men…argh. That's my rant for the week. Now, down to business. I received this question a couple of weeks ago.
*Name is changed but the question is verbatim.
Dear Lisa,
I just watched your Youtube video on parental alienation. My now 15 yo daughter is alienated from me. Her 18 yo brother saw through it all and lives with me and has full independent access to his parents. But my daughter lives exclusively with the mother. I am denied all access. I have no way to communicate with the daughter without going through the mother. My daughter treats me as a visitor. To me, this is a perversion of the parental relationship a father should be having. I am not a visitor. I feel like just cutting my daughter off completely by refusing the rare visits I have from her, as I do not wish to have a "visit" relationship whereby she comes by once every couple months and I entertain her until she gets her fill of missing her dad. She is not honoring me (ala the ten commandments) by completely ignoring my parental role for her. Can you comment on this situation, as I feel you may have valuable information for me.
Thanks, Joseph
Answer:
Hi Joseph,
Thanks for reaching out. My first thought is that you shouldn't cut off your daughter. The only time I recommend a parent to 'give up' or cut off their child/teen/adult, is if you are suffering physically or emotionally such that your health is at risk. At that point, I advise a parent to take a step back and take care of themselves until they feel healthier and stronger.
Being alienated from your child can wreak havoc on your emotional health.
That said, if you can tolerate the rejection and at least follow through with the limited time you do have with your daughter, then I think it's best to continue that contact. It may not be much but it's better than nothing at all. Use the time you have with her wisely. Always emphasize that you miss her and also bring treasures from your past relationship with her. Drawings, photos, cards, stories she may wrote to you…anything that will allow her to reminisce on her relationship with you. This will re-build the bond you have shared with your daughter.
I hope my advice helps you. Stick with your daughter. Don't give up on her. Make sure she has a way of contacting you, too if she needs to and doesn't want to go through her mother. Wishing you all the best.
Sincerely,
Lisa
In conclusion
So, I think my advice was solid. I really don't like to see a parent giving up on their child during
PAS
(parental alienation syndrome) because as the parent, we have to take the lead. We must lead by example and our example should always be love.
I thought it was interesting that Joseph refers to ala and the ten commandments. Unfortunately, religious beliefs aren't going to sway a child's point of view because what happens in real life and what happens in the scripture are not the same.
It's a tough situation but let us not give up on our kids. Let love win and anger take a back seat. Usually, as children mature they appreciate the consistency of the loving parent. Remember, what the alienating parent is doing is the opposite of love and eventually the child(ren) figure that out.
Have you or anyone you know suffered from PAS?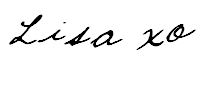 Know someone who would enjoy this post? Share it!
Related Posts: