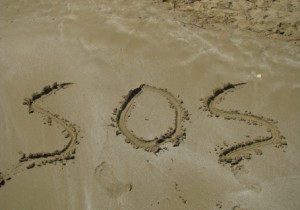 It's time again for "Dear Lisa, Reader Question…" I received a good one a few months ago and have been meaning to share it with you. Why? Because the question represents a common problem: A new boyfriend (or girlfriend).  Although their intentions are often good, getting involved in the divorce rarely 'helps' the situation.
Dave* asks:
"Hi Lisa, I wonder if I could get your advice on something. I just read your post, "Divorce Bully" and I recognize all the signs in my girlfriend's ex-husband. I'm doing a little research to try to help her. She's been divorced for two years and she has two sons ages 5 and 7 with her ex. They share custody. The problem is, he verbally abuses her every chance he gets. He's never on time bringing her sons back to her home and always changing plans they make so that she can never rely on his word. The latest problem is he won't let the boys go on a summer holiday she planned. The reason? He doesn't want his sons near me. I love her and it kills me to watch the pain he causes her. She continues to agree to his plans and still he always blames her when things go wrong. He will email or telephone her and verbally berate her. She cries after and I can see the physical toll it's taking on her.
When I try to talk to her about it, she shuts down. She tells me not to get involved and that she will handle it. The most she has shared about her past with her ex is that this verbal abuse was a constant in her marriage and one of the reasons she left him. When I point out to her that she hasn't got away from it, she won't talk about it. She is being bullied and fits all the signs you mention. My question to you is, should I try to talk to him, let him know I won't allow him to treat her this way? Or should I stay out of it like she has asked? I'm furious every time I see the pain he causes her. I need to fix this but I'm not sure if it will make things worse."
Answer:
"Hi Dave, reading your email really hit me like an arrow in the heart. This kind of situation is more common than we realize. After the divorce, sometimes the verbal abuse not only continues but gets worse. I can understand your frustration in seeing this happen to someone you love. You don't want to see your girlfriend in pain especially caused by the same person repeatedly. Here's the problem though, it is 'her divorce' to deal. It is 'her battle'. She has to be the one to decide when enough is enough. I know this is hard to hear but she is right. Nothing good comes of a new partner getting involved in child custody issues or any other divorce issues. Here's what I suggest you do; be there for her. That's it! No words. Just a safe place to land when she needs it. Strong arms to hold her when she feels she can't go on. These simple acts will show her how much you care, love and believe in her. In time, you will give her strength and the confidence she needs.
Right now, telling her you want to intervene is actually telling her she's not handling things properly and you need to fix it for her. Telling her how to deal with her ex is like saying she isn't strong enough to do it herself. Instead, show her you believe in her. Give her some credit that she can and will handle it.
My only caveat to this advice is, if her physical safety is in question. If that is the case then keep a record of the events, report anything to the police and yes, by all means be a protector. Lastly, if you remain calm, she will open up to you. If you over react then she will worry about sharing certain things. Keep that in mind because you want her to feel safe and not judged when she talks about her divorce or her struggles. Opening up that communication will also keep you in the loop and improve things going forward. I guess in all this, I'm saying you can show your support in ways that don't directly interfere and this will in turn, give her some self confidence to deal with the situation."
*Not his real name.
The Take Away: Direct involvement isn't always the answer in helping our loved ones. Sometimes it's the simple gestures of showing support that will empower the one we love to take her own action to solve her problem. Divorce is such an emotional and volatile time that having third parties get involved isn't always the best course of action. That said, personal safety should always be the priority.
Did I miss anything? Any of you Escapees have a similar situation?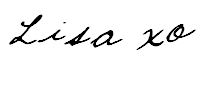 Know someone who would enjoy this post? Share it!
Related Posts: