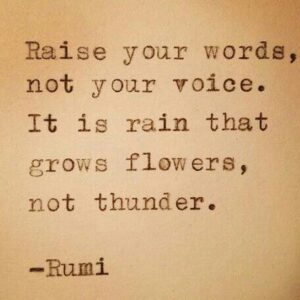 In yoga class, often the teacher will ask you to "set your intention" for practice. In my first year of taking yoga class, this request would stump me. What is my intention for today's class? Hmmm.
As time went on and I became more familiar with the poses and the concept of yoga, and when asked to set my intention, words would pop into my head.
With that one word, I could focus my energy and get through a difficult or challenging practice.
Choose Your Word For the day to cope with stress
So, why not use that habit on a daily basis?  Recently, I decided to choose a word for my day, to see if it was as beneficial as it is on the yoga mat. So far, I love it. It works to help me cope with unexpected events or even daily nuisances, like when the guy standing behind me in line at the coffee shop, warned me not to eat any carbs. Instead of turning and swatting him, I ignored him. Patience is the word that comes to mind.
I guess that's what yoga is all about taking what we learn on the mat and applying it to our daily life.
I want to share my favorite, go-to words that have helped me in yoga practice and with my life's challenges. You can use these words, too or share in the comments what your word for the day may be.
My Words
In order of repetitive use, here are my go-to words for yoga practice, that I apply to my day;
STRENGTH
-stength to take whatever comes
-physical and mental strength to persevere, go on, accomplish goals
-when I used this word as my intention in yoga class, I was able to do a headstand (something I had been afraid of), it was against the wall, however I used my core muscles to slowly lift each leg until I was able to fully control my body and hold the pose without the wall to stabilize me
-I had never felt physically stronger and I reminded myself right there, if I could do that, what else could I do that I was afraid of?
P O W E R 
-acknowledge my own power
-I can influence others, I can be convincing and 'fake it til I make it' with my powers and so can you
-often we underestimate our power
L  o   v   e
-sending it out
-receiving it
-being vulnerable allows us to receive the love we need
c  r   e   a     t     E
-focus on my intuition
-try to see things in a different way
-find a different way to do things
P   a   t   i   e   n   c   e…..
-this too, shall pass
-all things come to an end
-find something to do while you wait
Presence
-be present in the moment
-listen to the music playing (in class for example) and hear each instrument
-notice details
-acknowledge feelings and let them go
G R A T E F U L
-think of all the good things you have right this minute, and know you are blessed –I tell myself this regularly
-I am grateful at the end of each practice, for my health and the fact that I can participate in yoga and also see improvements in my physical abilities
W  O  R  T  H  Y
-I am worthy of the good things and people that come into my life
-I offer value to the world
-I deserve this
Interestingly, these words that 'popped' into my head during yoga practice are often found on my blog. So, I guess it's no surprise that they are my favorite words.
Do you believe in the power of words? Will you begin choosing a 'word for your day'?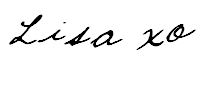 Know someone who would enjoy this post? Share it!
Related Posts: