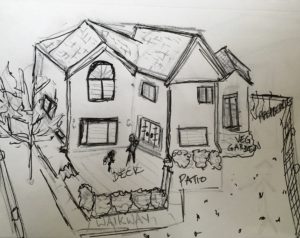 On facebook the other day, a divorced father and friend of mine (from one of the first divorce support groups I belonged to) posted an interesting set of photos. The status update read "went to see the old house today with the kids. We peeked inside the windows and went in the backyard. I planted that tree and look how big it is now." He had some of his old photos mixed in with photos he took of the kids beside the tree today. I thought it was really great how he had images of 10 years ago and today, how the kids and trees had grown. Bitter-sweet, I think.
It got me thinking about my recent view of my old marital home, where my babies were born. I didn't get to walk around and peek in windows. My view was a virtual one. I couldn't see the back of the house but this sketch is from memory. It's obvious I'm not an architect 😉 I must practice my sketching skills but I digress.
One of the biggest changes during divorce is the loss of the marital home. Some couples agree to have one spouse continue to live in the home, presumably the parent who is the primary caregiver. Often though, it is short lived. Unexpected expenses during the divorce process can cause a couple to re-examine the arrangement and many choose to sell the home. Eventually, the spouse will come to terms with the fact that it's too expensive to continue living in the marital home. While it was designed for an intact family, now there is only half. Sometimes there's only one person (during weeks the children are with the other parent) rattling around in a home that doesn't fit them anymore. Not unlike when you lose weight and there's too much room in your clothes (I have no idea why I used that comparison, since it usually works the other way, at least for me). Same thing. It's time to go down a size and find a home that better fits you and your lifestyle.
As practical a decision as this is there is always emotional strings attached. If it was the home the children were born in for example, you're bound to be emotionally attached to it. The backyard full of memories and sounds of a different time. A time of innocence with a little denial on the side. Birthday parties, dinner parties, arguments, first days of school, legos, fresh baked cookies, snow days, friends over to play, messes to clean, cats to rescue, dogs to be found…and the list goes on…
That was then, this is now.
Before my ex and I separated we moved out of our marital home that we had lived in for 14 years. We moved into our dream home. The dream home didn't save us and my memories aren't of that home. It's the one we lived in for 14 years that I will always remember and view as the marital home. The one with the hand drawn growth chart on the kitchen door frame.
Recently I looked up the old address and google earth popped up with an image. I was surprised at what I saw. It was the old homestead alright but ya know what? It looked so small and insignificant in the image. It looked the same as all the other homes on the street. Not to mention, someone had torn up the yard. Literally, they had removed all the shrubs and a few of the trees we planted and nurtured all the years we lived there. We couldn't afford to landscape the yard until the second or third year we lived there and when we began the process it was a slow one. Each year one or two more tiny trees and a hedge here and a vine there. I put a great deal of effort into it, really. Gone. All gone. Ugly.
The house looked kind of neglected. I stared at my computer screen and felt lost. Was that how my neighborhood looked 12 years ago when we moved? I don't think so. Or do my images in my head of my first home not quite match reality? It simply could be a question of time taking its toll on the property(ies). Maybe google earth cameras skew the image so badly that they look uglier, smaller and unkempt? It's just a capture of a moment in time after all. Maybe the house was having a bad day? Were those cracks in the sidewalk there before and I just never noticed them?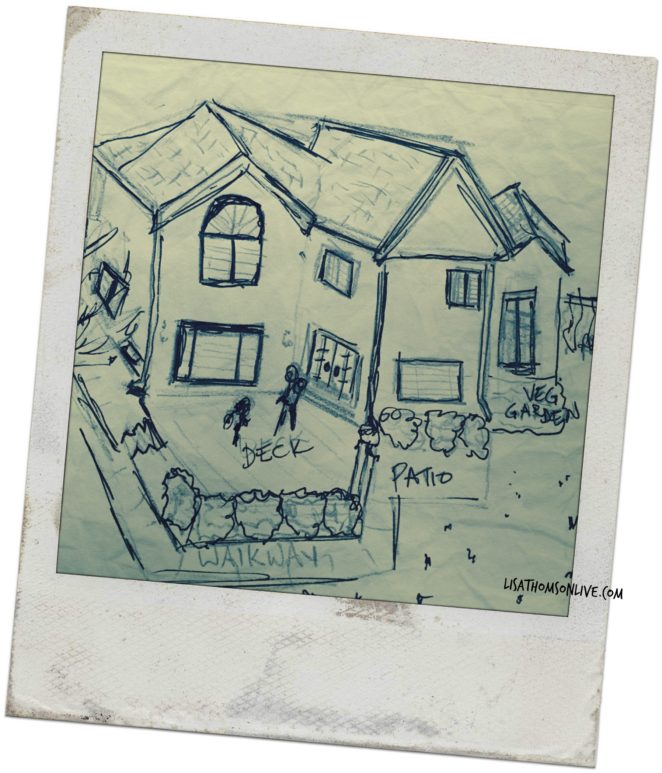 As my facebook friend said "I guess it's true what they say, you really can't go back home, eh?" I guess not.
Sometimes, it's better to keep our memories in our head rather than try to revisit them literally. The place is rarely the same as we left it, whether time has ravished it, or the new inhabitants fail to care for it as much as you did. Either way, the reality today won't be the same as the memory of the place in your mind. Sad but true. Of course, we're not meant to look backwards because we're not going that way.
Need help in divorce journey? Get the book at Amazon.com or the paper back via paypal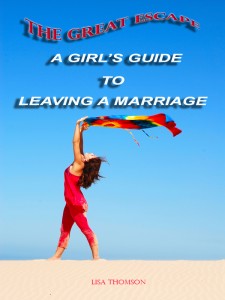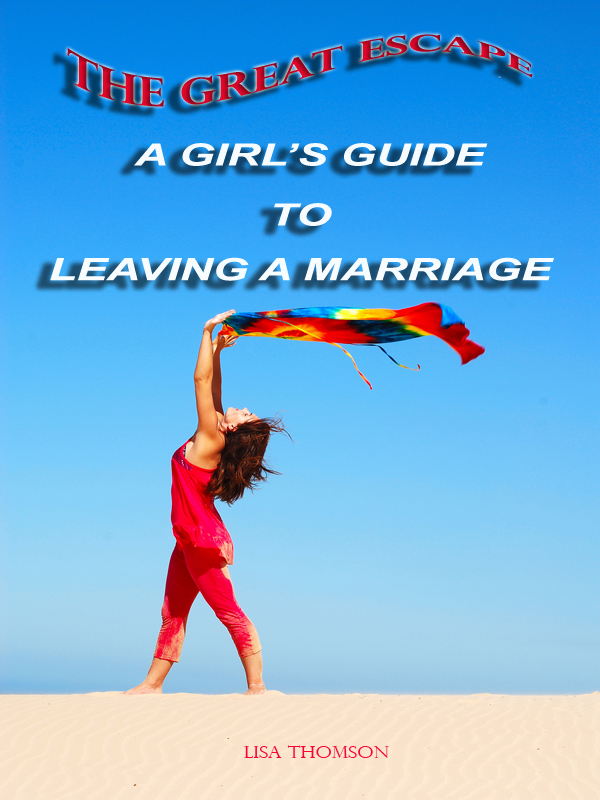 Did you look back and regret it? Did the revisit of a 'place or house' live up to your memory?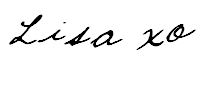 Know someone who would enjoy this post? Share it!
Related Posts: