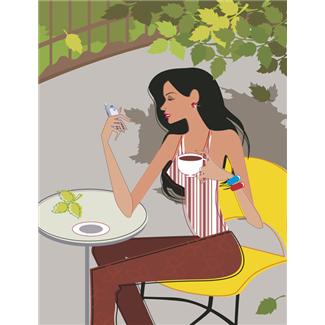 Hello Escapees, want to catch up over coffee? That's one of my favorite things to do with friends. Even though we can't do it literally, we can do it virtually here at the blog. Thanks to Shantala over at Shanayatales, for starting this Catch Up Over Coffee theme.  It's just an informal chat designed to put a more personal slant on the blog.
I think after all that's been going on it's nice to take a deep breath and just talk. Shoot the breeze. So, grab your cup a joe. (Ironically, I wrote a similar post almost exactly a year ago Hello! Come On In, I'll Put Coffee On I guess Shantala and I think alike).
What's new: I really do loathe that question because people always ask it and when they do, I'm tongue tied. There was a time when everything was happening at once and it all was so new. That was during my divorce process and I honestly didn't like the feeling of quick change and things being out of control. I used to envy my friends who led boring lives and by boring, I mean settled and happy. I used to say "boring is good" to anyone who would listen, especially my kids.
Truth is, these days I've settled into a really nice routine with my Beau. Could it be I'm one of those settled and happy people? We've lived together for 7 years. Wow. I can't even believe that. So, there might not be a whole lot new, but it's all good. I get my writing done usually in the mornings and sometimes late at night. I get some exercise in each day by walking, going for a run or going to yoga. My newest workout is Spin class. I have to talk myself into going though. I started with a goal of attending one spin class per week but just this week decided to up it to twice per week. We'll see if that lasts.
Currently reading: I'm reading two books right now; Dragonfly In Amber by Diana Gabaldon and I Know Why The Caged Bird Sings by Maya Angelou. The first book is a historical romance and is the second in the Outlander series. Excellent but very detailed. Maya Angelou's memoir is amazing. I'm reading this one on my Kindle. I tend to read ebooks in the middle of the night, just because I can.  Margeurite (Maya) and Bailey keep me company in the middle of the night. Angelou's writing is exceptional and delicious. It's simultaneously humorous and heartbreaking. Do you read more than one book at a time?
Oh and I received in the mail yesterday, two copies of a brand new book titled Collateral Damage Guiding and Protecting Your Child Through the Minefield of Divorce by Dr. John T. Chirban. I was contacted and asked if I would be interested in reading and providing an honest review on my blog. I was delighted to. (It is not for any compensation). Keep your ears open for my upcoming review. I will hopefully be finished it by the end of the month and  have a review and book giveaway in December.
Currently writing: I am still pondering a few plot changes in one of my short stories. I just  finished editing my Best of The Great Escape Blog-a divorce companion. I have consolidated the best of my blog posts and combined them into what promises to be the perfect ebook companion to my original book, The Great Escape; A Girl's Guide To Leaving A Marriage. I'm very excited about it. It is actually shocking how much writing I have done here in the last five years. Currently the e-book is over 40,000 words and that's with only half of my written posts. It will be available on Amazon in the new year.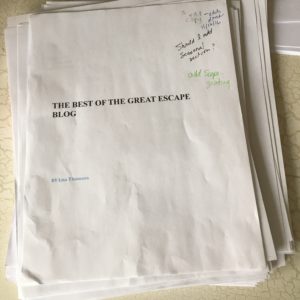 Looking forward to: Christmas with the kids, decorating my apartment and Christmas baking. I'm most looking forward to my Beau and I's first tropical vacation in five years. We are still planning it and looking into vacation packages to the Big Island. If any of you have recently been to the Big Island, I would love to hear where you stayed, what you did!
Feeling grateful for: My health and physical abilities. This time last year, I was so sick I couldn't get off the couch for a whole week. Almost everyday I tell my body thank you for taking me out for a run, getting fresh ocean air on the beach and being able to stretch and hold strong warrior poses at yoga class. Without my health I would have nothing.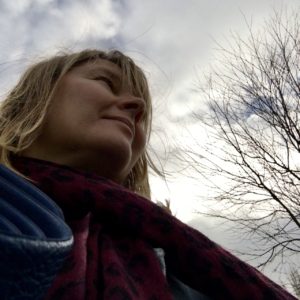 As always, I am also grateful for our friendships here at The Great Escape. Getting to know you and your blogs has really been a blessing in my life. Hearing from people who I've helped with my words always makes me smile with gratitude. Your support and kind words are always appreciated. Finding your comments is like getting a warm hug.
Remembering: Leonard Cohen. Last week, our famous Canadian poet, songwriter and singer Leonard Cohen passed away. This prompted me to revisit all of his music. One of his most famous albums was Famous Blue Raincoat. He actually saved money to buy a blue, Burberry raincoat when he lived in London and that's where the title came from (if that is actually true). Later, in the 80's the album Famous Blue Raincoat, featuring Jennifer Warnes singing Cohen's chosen songs, was released to critical acclaim (that sounds cheesy but it is a fact).  But his work began in the 60's.
I had never owned an album of his until the 90's when I was intrigued with his song, "Closing Time". I bought the CD, The Future and had it in our stereo for the rest of the decade, it seemed. It was 1992 and my baby daughter was only a few months old. This album will always bring back memories of my new motherhood experience. I've put it on this past weekend and appreciate Cohen's words all over again. It's like no time has passed since he penned those songs. They're timeless like him. Of course, he is most famous for his song Hallelujah.

Tell me, what are you up to? What are you reading or writing now? Are you looking forward to something right now and are you grateful today? 
Links: Dragonfly In Amber, I Know Why The Caged Bird Sings, ShanayaTales, #ChattyBlogs , Hallelujah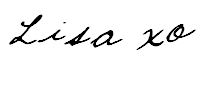 Know someone who would enjoy this post? Share it!
Related Posts: