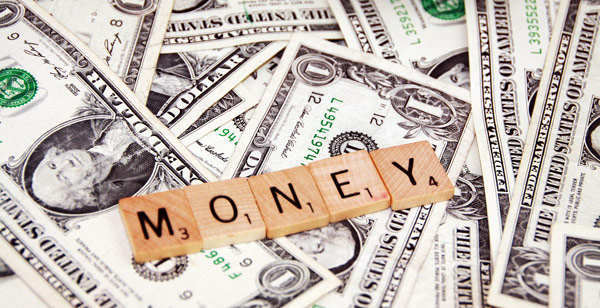 Maybe while we were married we could afford to let a little money 'go missing' or be 'stolen' from our wallet but things change when we get divorced. If you're a single parent, you're likely on a budget or at the very least cognizant of where your pennies are going. Maybe you just want to tighten up your expenses a little. I can think of 10 ways our money disappears into thin air without any tangible benefits and I'm as guilty as the next mom for letting it happen…so, beware of these 10 hidden money stealers;
1) Paying for credit cards, reward cards or loyalty cards-You should never have to pay for cards, memberships for retail outlets if you are on a strict budget.  Those small monthly charges add up over the year without adding any value to your life or budget.
Instead: Try to find credit card companies that offer cash back rewards. Depending on how much you spend and PAY off your balance every month, you can earn $$$ back on your total purchases. I use Visa Rewards and it doesn't cost a cent for the card, yet at the end of each year I receive cash back which automatically cancels expenses on my December statement. Sweet. Also, any retail outlet that charges a membership fee, ask yourself whether it's really worth it.
2) Paying full price for any clothing or accessory-I know, sometimes we can't resist. It's the last one in your size and you've been waiting for a year to invest in it (handbag, shoes, dress) but the fact is anything at full retail price in a boutique or department store is grossly over priced and does not correlate to the product quality.
Instead: Wait for a sale. Be patient. At the end of each season your coveted item will likely be 50% off and more reasonable price range. Also, know some alternative shopping outlets that have designer brands for half the price of large department stores.
3) Buying in bulk-It seems like a good idea at the time. You're buying more but paying less per unit. The problem is you're spending a great deal on products that you're taking a year or more to use up. I remember going through a phase of buying in bulk at Costco. Case in point, we bought a huge pack of Baking Soda with multiple individual boxes. It makes me laugh now because as  many uses as we can find for baking soda, trust me a package that size will last forever and ever. It will fall out of your pantry every time you open the door.
Instead: Buy what you need and will use in the next month at a sale price. Whether that's at your local pharmacy or grocers, they always have sales so buy when those offers are on without having to spend years worth on cleaning products, you free up your budget (and storage space) for other necessities.
4) Making purchases because they're on sale-Guilty! Raises hand, lowers eyes in shame. I LOVE a sale but I've also learned the hard way. The discount on products gets us focusing on the savings while ignoring the fact that we may not need this item. Why spend even $10 on something we don't need just because it's a great bargain.
Instead: Be conscious while sale shopping and always ask yourself "Would I buy this at full price?" If the answer is no, then why buy it on sale?
5) Grocery shopping while hungry-I do this all the time and I confess that I end up with items in my kitchen cabinets that I wonder what possessed me. Or else, I simply buy too much and end up throwing away food.
Instead: Make your list ahead of time and think about what you're going to cook for your kids before going to the store. You'll get just the right amount and resist the urge to spontaneously purchase overpriced, prepackaged food.
6) Hotel fees and charges-Often when we book our hotel room, we get a base price/night but what they don't tell you about are all the charges they're going to add on. Obviously, taxes are non-negotiable but often if you inquire about the charges before reserving your room, you can get them to remove some of the more ambiguous fees reducing your bill up to $20/ night. Yes, those pesky fees add up.
Instead: Negotiate the fees at the time of booking. Also, get the Hotels Tonight app where hotel rooms that are not at maximum occupancy will deeply discount their remaining rooms for last minute bookings.
7) Ordering a $4 coffee and leaving a $1 tip-Stop that. It's a 25% tip for someone to make you a coffee. It's off balance.
Instead: Leave a smaller tip. Think percentage vs. effort. That ratio still applies even at the fancy coffee shop.
8) Waiting until the last minute to book a flight-Last minute prices are always inflated (the opposite of hotels, for the most part).
Instead: Plan ahead. Usually two months ahead will render the best deals. Free air mile plans that allow you to contribute to future flights can also be beneficial if you are travelling a great deal.
9) Being over insured– Insurance companies have a sneaky way of increasing your premium upon your annual renewal—for the exact same coverage. Plus, do you still require that life insurance policy or are you throwing away $100/month? Again, depending on your current needs, life insurance may not be required.
Instead: Review your insurance needs (medical, auto, home, life) every year or two and make necessary adjustments to avoid paying for coverage you don't need.
10) Lazy money-Letting your savings account sit idle without earning any interest. This is like throwing money out the window because so long as the interest rate is lower than inflation, our money is depreciating in savings accounts. I think fear of the unknown holds us back when it comes to investing our savings. We have been exposed to popular culture where rip off scams, get rich quick schemes, and stock market crashes are featured and put the fear into us. The reality is, investing our money isn't as drastic as all that and there are secure ways to do it. It's a question of brushing up on investment terms and finding a reputable investment firm.
Instead: Make your money work for you. Look into investing the money in bonds, commercial REITS (real estate investment trusts) or other low risk investments. Start reading blogs like this to learn more. In fact this particular post summarizes it quite well. Talk to an investor who is independent from your bank (where they tend to push mutual funds that they earn returns on). You want an independent advisor and one who will tailor your investor profile to your needs. That may be 'low risk' but as long as your returns on the investment are greater than the bank's rate, you're winning.
So, beware the money stealers because these 10 things will take your cash before you can blink. Making these simple corrections by being aware, can really make a difference in your annual budget and savings.
What did I miss? Any other hidden money stealers you can think of?
For more great tips—get the book:
Amazon.ca and Amazon.com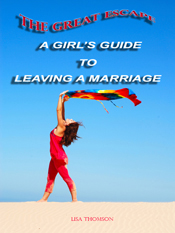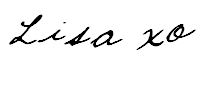 Know someone who would enjoy this post? Share it!
Related Posts: