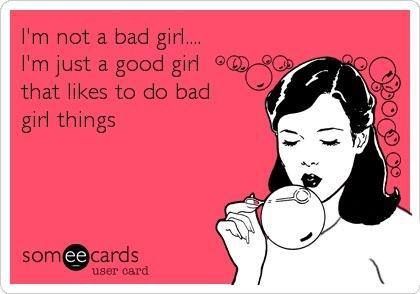 One of the most startling changes during my divorce, was my perception of myself. That sounds strange but when I was married I was a good girl.  I was a good wife.  I understood my role and made the best of my marital life.  I played by the rules.  I fulfilled expectations as a soccer mom, school volunteer and as a friend and business wife.  I wouldn't call myself a trophy wife as that would suggest I spent many hours primping and looking beautiful while ordering around the help.  I was far from that.  But I was a good girl.  I did as I was told for the most part.  Maybe I wasn't told so much as silently expected to entertain business associates and volunteer for my children's activities and school.  I would also include family relations as having a certain expectation of me as not only the daughter and sister but as the wife of my family's business partner and employee.  Sounds limiting doesn't it?  Reminiscing on this now allows me to realize how far I've come.
My perception of myself as a good girl began to change immediately following my separation.  I was breaking the rules.  I was doing the unthinkable; I was leaving my husband.  If my perception of myself was changing then I'm certain those around me saw that too.  Some were accepting but others were horrified.  Where are you going to live?  What are you going to do? You might be bi-polar, You should think this through, were some of the questions and comments coming to me.
With this change in perception came permission to get back to the girl I used to know.  It gave me the freedom to be the bad girl…with all the negative connotations that involved.  Although I still remained involved with my children's activities and school, my role there was reduced due to the shared parenting arrangement.  The irony of this is that when I say 'bad girl' I mean it in the mildest sense of the word.  'Bad Girl Refutes Wifely Role' the headlines would read, with my head shot to the left.  Truly, I am hardly a bad girl but I am a free girl.  One who no longer has restrictions and expectations placed on her.  Now what?  Where do we go when we become a bad girl? Let's start with a quote from Sarah Ban Breathnach's Simple Abundance;
"Most of us are only bad girls in our dreams.  But there's a pattern in the bad girl lifestyle that deserves contemplation. Bad girls buy what they want to buy, eat what they want to eat, wear what they want to wear, sleep when they want to sleep.  Bad girls do not have therapists because they don't need them.  Instead bad girls have housekeepers and masseuses."
It's really that simple. Bad girls don't give a s**t what everyone else thinks.  Bad girls are self indulgent. They know exactly what they want and they go for it.  Want to be a bad girl with me?  First step? Stop caring so much what other people think of us and this list will get us started…Marilyn had it right…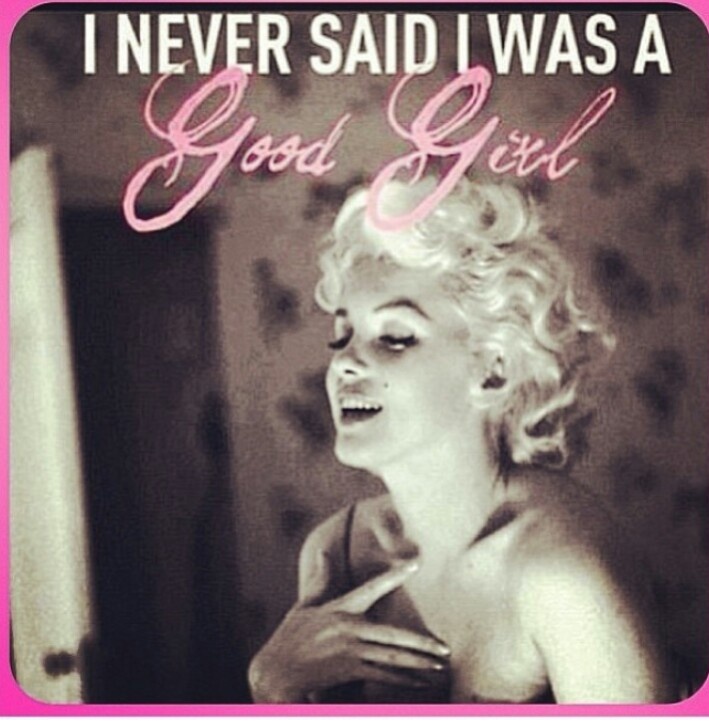 TIPS for being The Bad Girl…
-Be STRONG
-get PHYSICAL
-RE-CONNECT with your FAVORITES; music, movies, clothing styles, food
-RE-IGNITE your DREAMS; travel, men, goals, passion
-give yourself PERMISSION to make MISTAKES-it's okay to be wrong
-STOP apologizing
-START listening to your voice
-EMBRACE your inner sex goddess
-BEND THE RULES to make them work for you
-learn to SAY 'NO'
"There are no good girls gone wrong, just bad girls found out." – Mae West
Fictional & Real Life Bad Girl Inspirations;
More Bridget Jones, Less Becky Bloomwood
More Lisbeth Salander, less Nancy Drew
More Samantha, less Charlotte
More women of rock, less women of Pop
More Kalinda, Less Alicia (The Good Wife)
More Madonna, Less GaGa
More Mila, Less Natalie (Black Swan)
More Rita Hayworth, Less Audrey Hepburn
More Natalie Maines, Less Taylor Swift
One of the gifts of divorce is to allow us the freedom to be the bad girl.  If you are the one to end the marriage then it comes with the territory.  You're not following the rules "'til death do us part".  You're on your way, so take it to the finish line…be the Bad Girl.
Did your self perception change during divorce?  Do you feel like the 'Bad Girl'?
Leave a comment, I LOVE 'em!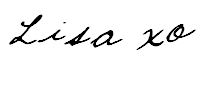 Know someone who would enjoy this post? Share it!
Related Posts: