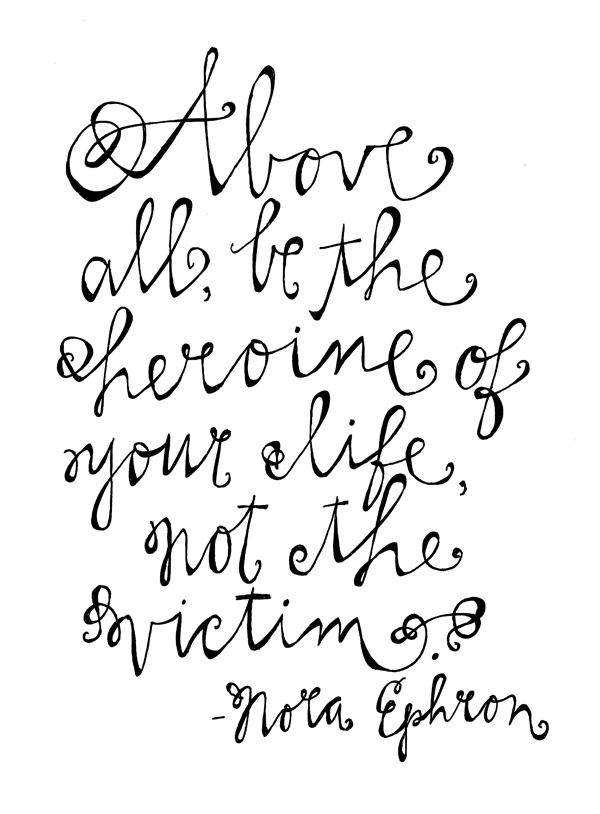 Dear readers,  I'm very excited to announce my first radio interview hosted by Nina Hilger of DzintarsCers.com, an affiliate of  CBC Radio.  Nina has put together an inspiring interview with three wonderful people …one of them is me….  Okay, it might sound like I'm tooting my own horn. Guilty.    What does Nora Ephron have to do with it…you might be wondering.  Well, Nora's famous quote is one of my favorites and this interview will inspire you to be the heroine in your own life…
So, if you need a little pick me up and are wondering how you're going to get through this thing called divorce, listen in.  You will be inspired and your spirits lifted.
The first guest on the show is Mandy Hale…The Mandy…author of The Single Woman.  She talks about how she ended an abusive relationship and how she is loving the single life.  Mandy's interview is 01-22 minutes
The second guest is Michael Krause, Pastor of Southridge Christian Church in Ontario.  You will be surprised at what Michael says about ending unhappy relationships, living single and the Christian faith.  Michael's interview is 22:01-44 minutes.
Last but certainly not least is me, Lisa Thomson…author of The Great Escape; A Girl's Guide to Leaving a Marriage.  I discuss legal issues in divorce, how I came to write my book and I answer some personal questions about parenting during divorce and how my life changed.   My interview is 44:05-1:00
If you don't have the time to listen to the whole interview in one sitting, you can click on the play button to fast forward and listen to one interview at a time.   I hope you enjoy the show and that it gives you some comfort and entertainment…. After the Affair: Savouring the Single Life
Don't forget to come back after listening to the interview to share your thoughts and feedback!
Remember…
Leave a comment, I LOVE 'em!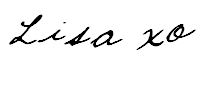 Know someone who would enjoy this post? Share it!
Related Posts: