"Courage is found in unlikely places."-J.R.R Tolkien
Two things you'll need to make any major change in your life are a shot of courage and a slice of bravery. Actually, before you even begin to make the changes you'll need to identify and admit to the necessity of that change. That's where we especially need a shot of courage and that's only the beginning. The rest is getting from here to where we want to be.
I often have women contact me and confess to me their darkest thoughts about their husband, marriage or life in general. Sometimes it's a complete confession of abuse and disrespect that they can no longer tolerate. Besides the fact that I wrote my book with these women in mind, I am inspired to dedicate a blog post just to them. So, for those who are short on courage and aren't we all most of the time?…this one is for you.
According to Merriam Webster:
Courage: mental or moral strength to venture, persevere, and withstand danger, fear, or difficulty
Bravery: feeling or showing no fear
So, you can be brave without courage. Bravery is the show of courage and it's important for appearances but it's the courage that we need to truly make the changes in our life.
First, admitting that we need to change our life takes guts. Actually sitting down and having a conversation with yourself can be fear inducing and yet if we don't take that first step we can't possibly move forward to the life we deserve.
When I first admitted the truth about my marriage, it scared the hell out of me. I wrote about that in The Wine Diaries…here's the excerpt:
"AFTER one of these crying jags it got peaceful and quiet.  I sat in my bedroom in absolute silence.  My heart spoke to me in this moment.  "Your life is going to change".  I sat straight up.  Did I just hear that?  I realize now it was my own spirit giving me guidance.  I now knew I had to change my life.  The relief I felt in finally admitting this was enormous.  I had finally wrapped my head around the idea that not only did I deserve a more fulfilling life but that I, myself was going to do something about it." The Wine Diaries-Broken Dream Home
Let's face it, it's way easier to coast along in life. Just let it ride. Get up and do it all over again. Why? Because we're used to it. It's what we know and usually there are some good things there, things that make us comfortable. It's not all bad. She has it worse than me. That's what we tell ourselves to accept our life the way it is, even if we're deeply unhappy.
When we finally do get the courage to admit we have to change, then we must take action. What the hell are we going to do about it? For example, we all have that friend. You know the one who likes to complain about things in her life. Maybe she complains about her job, her husband or a friend but she does it constantly. If you make suggestions to help her she finds a reason why it won't work. These people haven't found their courage yet. They're stuck in the first phase. We don't want to be like that, right?
So, how do we avoid being that person? We gather up our courage and make an action plan. We try to fix it. This is the hardest part but it is necessary. It will take a brave face to do it because while we're taking action we may not feel confident. We'll have many people asking us what the hell we're doing. This is what I like to call the You've Gone Crazy Phase of change. Your closest relatives and friends will throw the 'crazy card' at you.
"Have you lost you mind?" they'll ask you.
"No. I'm finding it." you'll answer with a brave smile. Fake it til you make it—that's a piece of brave!
Your action is creating a reaction. Remember, that reaction has more to do with their own insecurity and judgment than it does about anything you're doing. Usually people who are satisfied with their own lives don't judge so harshly. The ones who are unhappy but unwilling to acknowledge it, are the ones who feel insecure about your actions—they may never find the courage to even get to phase 1 of change.
People who judge may be brave but they have no courage. They have zero plan to change the things that might be wrong in their lives. That's cool but don't judge me for taking action in my own life. Definitely, don't call me the crazy one!

We only have one 'go around' here on earth. It's not a dress rehearsal. Let's make it right. Let's make it the best we possibly can. That means we need some f****n' courage.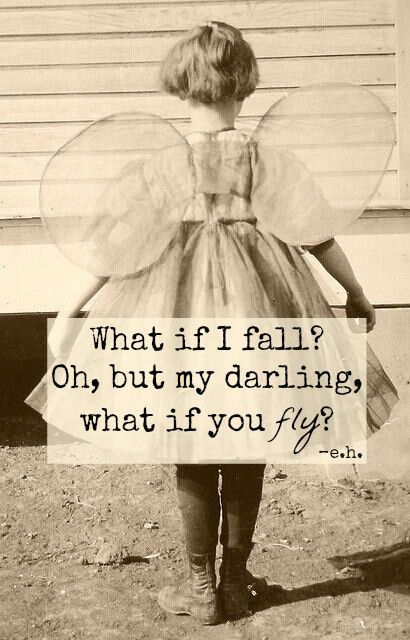 Believe me, Escapees. I write this post for myself just as much as for the women who reach out to me. Just because I have made it through an eight year divorce doesn't mean I'm 'through'. I need my courage today to face challenges that I never expected. No. Challenges I never dreamed could happen. Yet, here I am getting ready for more changes. The thing I've learned is, if we sit still and let things happen, we may have greater regret than if we had gathered up the courage to face the challenge and take a risk.
I gave you the dictionary definition of courage now, here's mine:
Courage is
facing your truth
doing what no one else is doing
not caring so much about what people think
ignoring judgments
listening to your inner voice
opening your heart
loving someone
speaking up when your opinion is different
telling your truth
calling out lies and misrepresentations
showing up
dropping your kids off at your ex's after he's threatened you
standing up to bullies (divorce or other)
sharing your ideas
trying something new and failing
So, are you feeling brave? How do you define courage?
Leave a comment, I LOVE 'em!
To subscribe contact me and I'll add you to the list.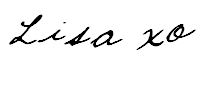 Know someone who would enjoy this post? Share it!
Related Posts: