Announcement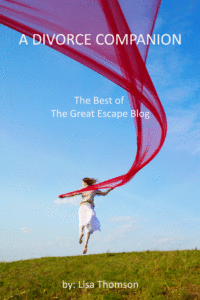 My new book available now: A Divorce Companion. This is the perfect accompaniment to my original book, The Great Escape; A Girl's Guide to Leaving a Marriage which covers all your needs if you're an economically dependent spouse initiating a divorce.
A Divorce Companion is complementary in that it tackles many topics in even greater detail. It is the result of five years of blogging on the subject and includes diverse topics from narcissism, music therapy to financial tips. As well, it includes my personal stories that are guaranteed to make you feel less alone.
What's so special about A Divorce Companion?
This is an edited and clean version of the best blog posts I have written. I spent many hours editing to make this e-book cohesive and easy to navigate. It's categorized into logical sequence. For example, in the TOC you will see the book begins with 'Courage'. All the best blog posts dealing with mustering courage and strength are included. Next is 'Transition'. All the blog posts dealing with making the transition from a married woman to adjusting and becoming a confident single woman are included in this chapter. For example, Finding a New Normal, Should You Keep His Name? and 10 Things I Wish I Knew Before my Divorce are just three of the six topics in Transition.
Other chapters include Co-Parenting, Sex & Love, Money, Legal/Lawyers, Divorce Recovery & Healing and Narcissism.
The book also includes links for further reading and references to other authors and bloggers at the end of the book, as a resource section.
This book has been made with my whole heart on my sleeve. The absolute aim is to help divorced souls feel they have a companion who understands their journey.
You can pick up A Divorce Companion on either Amazon.com or Amazon.ca
Sharing is Easy
Thank you, Escapees for your support here at the blog. If you feel this may be of value to your followers, please do help spread the word and share on your social media platforms.  Do you have a family member or a friend navigating divorce now? You can email this post to them with a simple click on the blue send button at the bottom of this post.
Free e-book for my subscribers!
I want to gift a FREE copy in (pdf format) to my subscribers! All of my Escapees are eligible. All you have to do is contact me to let me know you would like a copy so I can send it to you directly.
Book Reviews
Lastly, I just want to mention, how important book reviews are to an Indie author, on Amazon and Goodreads. If you read this new e-book, your review would be greatly appreciated. If we lived close together I would take you out for coffee or lunch but…we'll have to do a virtual hug instead.
Your Turn;
Tell me, have you thought about collaborating your blog into a meaningful e-book? If you have recently published an e-book, what has helped make it a success?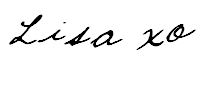 Know someone who would enjoy this post? Share it!
Related Posts: