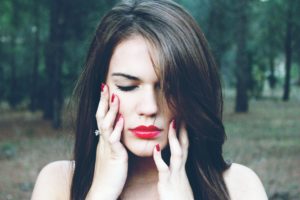 Insomnia is a common problem during divorce. Any time of stress actually, can cause a bad case of insomnia. There's nothing worse than losing sleep, especially when it's over things we can't control. In hopes to alleviate the problem for anyone experiencing insomnia now, I've put together five quick tips to help plus a bonus tip. Some are tried and true (no caffeine in the evening) and some are my own remedies (keeping a notebook on my nightstand).
5 Tips to Cure Insomnia
1. Lavender-this flower in many forms acts as a natural relaxer. Try lavender oils on your lamp in your bedroom. Try lavender sachet under your pillow or lavender tea before bed.
2. Shut down electronics at least 30 minutes before bed-I read a hand held 'real' book at bed time. This really does relax the mind and take away the electronic light that experts say cause restless sleep. Although, I do read my kindle in the middle of the night when insomnia does hit unexpectedly. It will also relax me and I personally don't feel the light effects my ability to fall back asleep. We don't have a television in the bedroom and I think I sleep better without it. Some people like to fall asleep with it on and that works for them however, personally I think it's whatever you're used to (habit). I would caution watching upsetting news, or even movies that are violent right at bed time. It unsettles me and it might have the unconscious effect on you as well.
3. Yoga-try some yoga positions that help you relax your mind, right when you're ready for bed. Legs up the wall, lying butterfly, gentle spine twist, child's pose and knees to chest rock n' roll. I like to lay out my mat while I'm watching late night Conan or Stephen Colbert and wind down with yoga poses before I turn in for the night. As a habit, it signals to me mentally, that it's time to unwind and settle my mind. I don't hold the poses for more than a few minutes but you can hold each one as long as 5-8 minutes depending how stressful your day was.
4. Keep a notebook on your nightstand-you can write down niggling things from your to do list that keep you awake or enter your mind upon waking at 3 am. Writing these down, allows your brain to let them go. You won't forget them tomorrow because you've made a note of them. You can shut if off now and relax your mind. Your phone works for this as well and you don't need light to write. Just type into your notebook on your phone, your list of things to do tomorrow. Alternately, you can write creatively which allows your brain to switch gears from practical issues to right side brain.
5. Hormone balance-our hormone changes or imbalances can cause insomnia. If you're at menopausal age (between 45-55) you can talk with your doctor or go right to the natural vitamin stores for supplements to help with night sweats, sleeplessness due to hormonal changes. Your doctor may have you give blood tests to ensure there is nothing out of the ordinary that may require serious treatment. Ruling out anything unusual, natural remedies can really help with preventing night sweats and wakefulness.
Bonus tip-some people enjoy white noise in their bedrooms to drown out disruptive noises. Try rain, waves or meditations. You can search on youtube for a channel specializing in sounds or meditations or buy a machine.
Obviously, what we eat and drink can effect our sleep. Too much of a good thing can be bad for example, too much wine or tea can interrupt sleep. Also, if we're physically inactive ongoing this will also cause disruption as our body won't require as much rest. Fresh air, walking, running or hiking can tire us out physically which will help the mind relax. The only caveat is late evening workouts can do the opposite, so you'll want to ensure your exercise routine is at least 2-3 hours before bed.
Each of us is different in our relaxation needs. Your turn, my sleeping beauties—what's your secret to good sleep?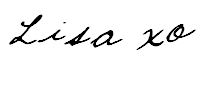 Know someone who would enjoy this post? Share it!
Related Posts: