"Ms. Thomson?…Ms. Thomson?…" Deep sigh  "Is she here?"
"Yes." Panting from running by the seat of my pants. "Who's asking?"
"It's the year 2018…"
"Yes." Slightly breathless.
"Excuse me?"
"Yes, I'm here now!" Speaking louder. "I'm Ms. Thomson. Or you can call me Lisa—that's what my friends call me" *smiles beatifically* (I like that word 'beatific'—in both sound and meaning)
Who is this person asking for my presence? I have no idea. Maybe it's father time in the guise of a new year. He's wondering if I'm going to show up for another twelve months. He's wondering if I'm truly present. We all know how ruthless father time is…
OR
It could be anyone. It could be someone from my future, or a strict teacher from my past, or a laissez-fair mentor.  Or is it someone who doesn't really know me but requires my presence in some official way? It's a scenario we're all familiar with. We have to "show up" for something in some official capacity. But how do we do that? As Ms. Thomson, of course.
But who is Ms. Thomson vs. Lisa? Is Ms. Thomson a fake? No, but she has to have a strong front at all times. She has to know what she's doing even if she doesn't, actually. She fakes it some of the time. Sound familiar?
Authentic
So, I want less fake and more authentic. That's my mantra for 2018. "Authentic". You see, I saw this image and it just captured my heart. It's not the first time I've seen it either, since I pinned it to my "Black & White" Pinterest board some time in the distant past. Incidentally, don't forget to peruse your Pin boards and re-discover images and articles that really moved you. This image told me what my 2018 goal was…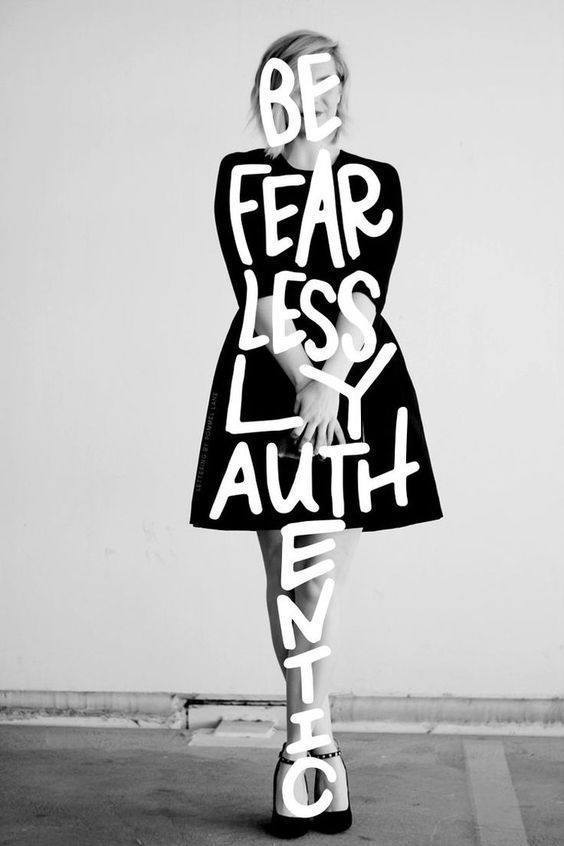 I'd like to begin with my hair and see how that goes. My girlfriends have assured me they will tell me if I'm being too authentic haha. As you know, there's two school's of thought when it comes to aging gracefully. One is to utilize every method to appear younger and the other is the exact opposite. That is to embrace what is naturally you, no matter your age. I think that takes a certain amount of fearlessness.
I really like the fearless part. I hope I can be fearless.
Of course, there's always more to be authentic about on the inside that has less to do with appearance. Still, hair color might be a symbolic place to begin. What is Ms. Thomson's hair color v. Lisa's? Heady stuff.
Regardless of whether it's the inside or outside, our authentic self wants to be heard and accepted. And balancing our authentic self with the person who must officially "show up for things"  is an ongoing task. Converging the two with success is the ultimate goal.
2018, here we come!  Be fearlessly authentic and remember, father time waits for no one.
Are you ready for the roll call of 2018? Did father time check for your presence? Tell me what's on your mind—hit the comments.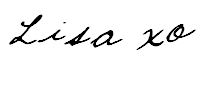 Know someone who would enjoy this post? Share it!
Related Posts: