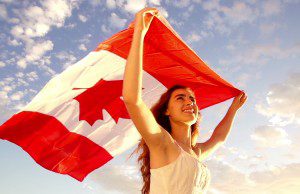 "Wherever you go in the world, you just have to say you're Canadian and people laugh—" John Candy
In honor of Canada Day and our 150th birthday, I thought it would be fun to share some myths (and a few truths) about Canadians. This is tongue in cheek of course, and I have not researched this post. I've simply dug from my Canadian brain. So, don't take all of this at face value or as a general statement on Canadians.
 we never lock our doors
according to Michael Moore, we don't lock our doors in Canada. In his Oscar winning film, Bowling for Columbine, Moore paints Canada as a safe haven. Truth is, aside from my brother-in-law and his wife, many of us lock our doors. I am a habitual door locker, always have been. My BIL on the other hand, leaves his front door unlocked most of the time, and bikes on the front walk. I'm amazed they have never been robbed…I guess there's some truth to our country being safe? Maybe I'm a pessimist,  after all.
we don't own guns
Many Canadians own guns. We just have stricter laws on using and transporting them. Truthfully, the majority of gun owners are hunters therefore many own rifles, not handguns.
violence is rare
Not true. We've had our share of mass shootings, bombings and violence on the streets. Unfortunately, there is no safe haven from 'crazy'.
we're polite
I've seen some road rage, dog rage where owners shame other dog owners, and out and out bullying between people in public. So, I think it would be more accurate to say, we're polite folk on the surface but we're really harboring our anger and show it at the weirdest moments.
we're bleeding hearts
We have our share of right wing politicians and supporters…we also have universal health care that isn't perfect. We have a steep tax base in my Province but we also have amenities to show for it; highways and roads that are well kept, education system that is mostly working, healthcare, public parks that are second to none. We aren't bleeding but we're compassionate.
we're communist
Not exactly. But again, healthcare for everyone means less quality in a broad sense but healthy people overall. That's a win for everybody, in my opinion. We have a free market enterprise like any other first world country and right now, real estate leads the way. Not necessarily a good thing but there it is.
we dislike Americans
Not at all. We look up to Americans—or used to. Sorry, but the recent presidency is taking the shine away. We also have faith that Americans will make a change. We love your wines, your landscape, your glitz, your theme parks, your 4th of July celebrations, your shopping, your southern hospitality but we don't like your president. Again, sorry.
we say 'eh' at the end of every sentence
Well, not every sentence. We do say it quite a bit though, for no apparent reason. We say sorry a lot, too (see above).
there's 'something in the water'
That is true and it's fluoride. But we also have something that makes people really funny with a unique sense of humor; Jim Carey, Seth Rogan, Mike Meyers, Martin Short, Catherine O'Hara, Will Arnett, Eugene Levy, Samantha Bee, Gerry Dee, the late John Candy and I can't forget Michael J Fox…and many more. So, this is more fact than myth.
we eat a lot of cheese
We make cheese but don't eat all of it. We share it with you guys. I guess you can still call us 'cheese heads'.
Confession time: what are your beliefs about Canada or Canadians? If you're Canadian, what would you add to this list? 
P.S. I'll be reading your comments with a glass of Chardonnay that was made in honor of Canada's 150th birthday. It was made by a local B.C. winery, Castoro d'Oro which means 'beaver in the field' or something like that. We Canadians really are a little strange. The beaver is our national symbol and is found on the nickel coin. Why do I find this funny?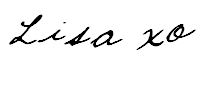 Know someone who would enjoy this post? Share it!
Related Posts: